Wednesday, February 11, 2015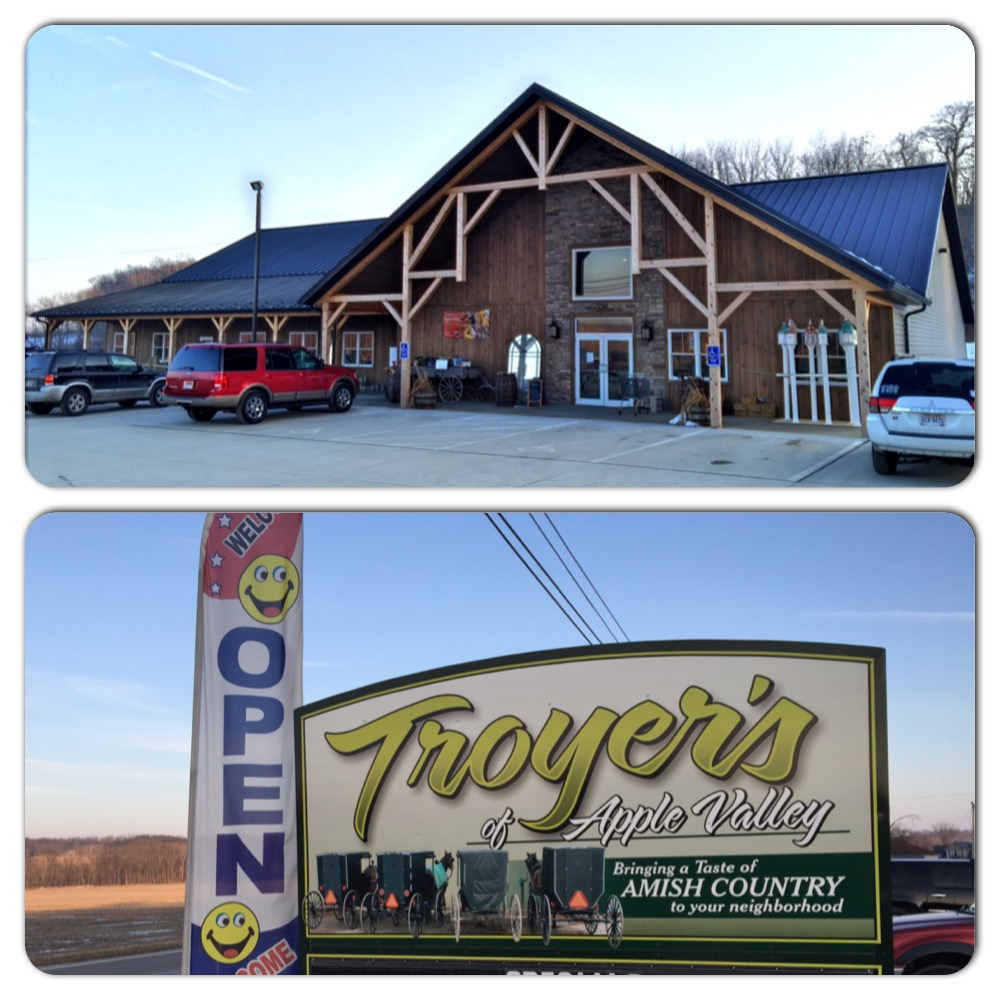 The Apple Valley Lake has recently experienced some great new shopping options that weren't previously available. Carol and I stopped by Troyer's of Apple Valley last night and picked up a few items for dinner. During our visit I realized that many area residents and vacation homeowners probably haven't visited this new store yet so I thought I would share a few highlights.
Troyer's of Apple Valley features baked goods, cakes, pies, breads, meats, cheeses, snacks, candy, fruits and vegetables, salads, sandwiches, beans, pasta, beef jerky, ice cream, they have a nice selection of organic food plus some super cute decorative items that would look great at your lake house. They feature an impressive deli with tables and chairs so you can enjoy a quick bite to eat or take your meal on the go.
Troyers's is conveniently located at 20354 Coshocton Road which is just before Monroe Mills Road at the bottom of the hill on the right and they are about a mile from the front entrance of Apple Valley. They are open Monday - Friday 9 a.m. - 6 p.m., Saturdays from 9 a.m. to 5 p.m. and they are closed on Sunday.