Orchard Hills
Orchard Hills
Orchard Hills Subdivision NEXT
Number of lots: 503
Streets in the Orchard Hills subdivision: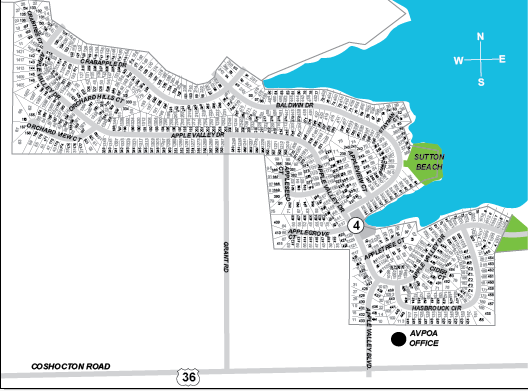 Coshocton Road

Grant Road

Orchard View Court

Apple Valley Drive

Crabtree Court

Orchard Hills Court

Crabapple Drive

Baldwin Drive

Appleseed Court

Appleview

Court

Stayman Court

Appletree Court

Cider Court

Apple Valley Blvd.

Husbrouck

Circle
Click the image of the subdivision for a larger view.
Sutton Beach is the nearest beach to the Orchard Hills subdivision.
Already own property in Orchard Hills Subdivision? Are you interested in purchasing the lot next door? You can learn more about acquiring the adjacent lot by visiting www.BuyTheLotNextDoor.com.