Buy The Lot Next Door
Buy The Lot Next Door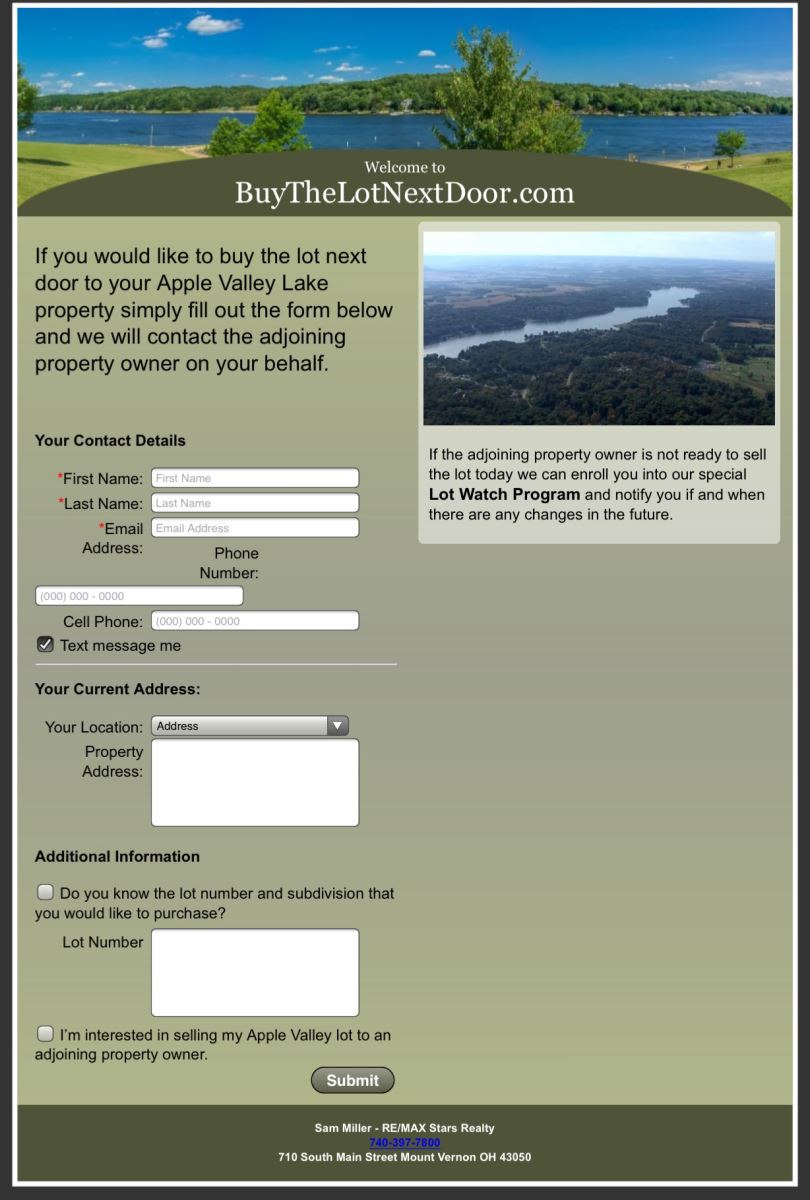 Have you ever thought it would be nice to own the adjoining lot to your property at the Apple Valley Lake?
We are offering a unique service that could make owning an adjoining lot much easier than ever before. Our team will research the property owner information for the adjoining lot that you want to buy.
Lot Watch Program" so that we can update you when the owner decides to sell.