Tuesday, September 2, 2014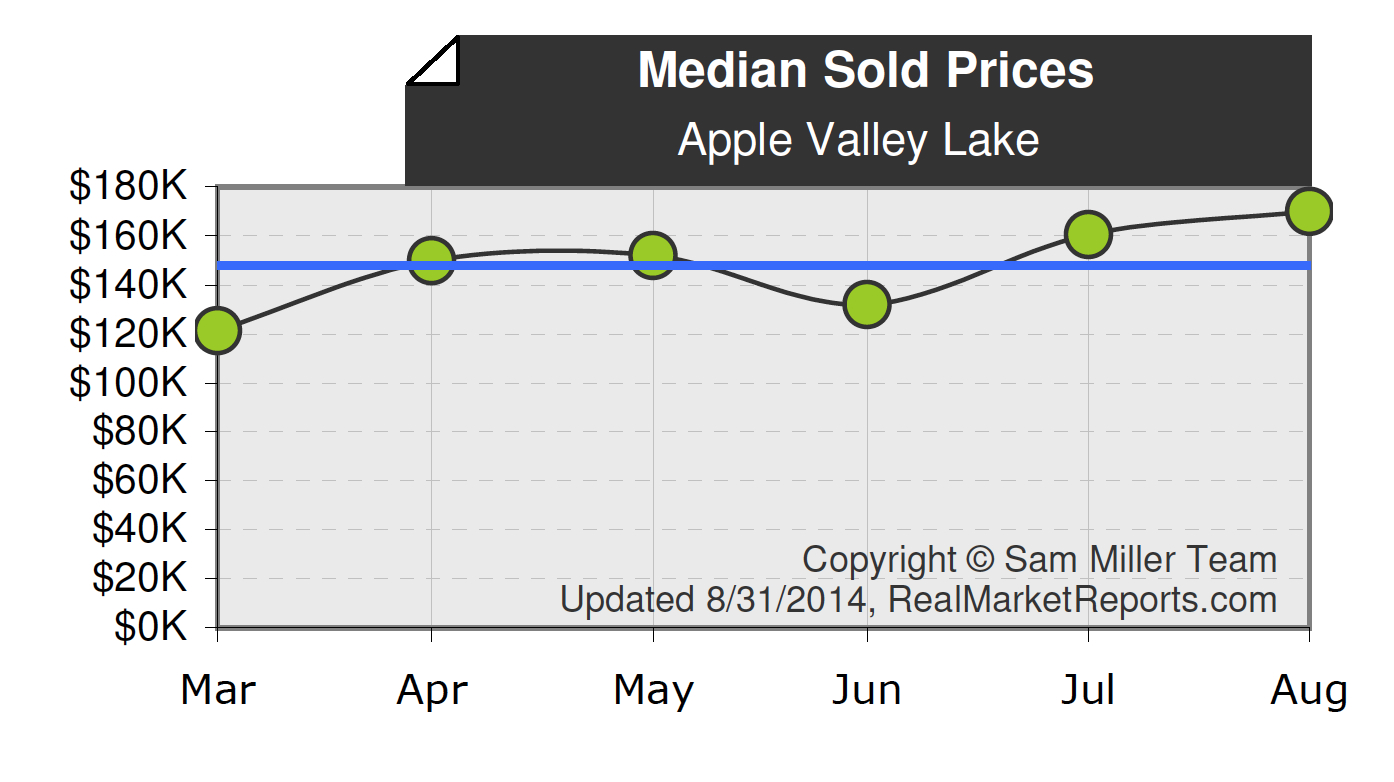 Home sales at the Apple Valley Lake remain very active and the median sales price is on the rise. During the month of August we saw the highest median sales price during the last 6 months which is a positive indicator that the Apple Valley housing market is strengthening.
It is important to realize that the average sales price for non lakefront homes is about $137,500. However, when we factor in all the Apple Valley Lake home sales including the lakefront homes the average quickly increases closer to $175,000. So far this year there have been 11 waterfront homes sell at Apple Valley and 67 non waterfront homes. I think you will find the following breakdown of Apple Valley SOLD homes this year very interesting:
88 homes have SOLD this year

totaling $15,784,834

67 non lakefront homes have SOLD totaling $9,745,334

11 Lakefront homes have SOLD for a total of $6,039,500
Home values at the Apple Valley Lake are still very affordable and we have an impressive selection of homes ranging in price from $69,000 to $100,000 and the majority of available homes are listed between the $100,000 and $200,000 price range. You can buy a waterfront home starting at about $300,000 and the highest Apple Valley lakefront home available today is listed for $759,000.
You can view and compare all of our available Apple Valley Lake homes for sale and we have also created a specialized link that features all of our available lots for sale at the Apple Valley Lake.
Sam Miller of REMAX Stars Realty
#AppleValleyLake