Do you Know Which Are The Peak Home Selling Months At The Apple Valley Lake
Monday, December 17, 2012
So many Apple Valley Lake homeowners and real estate professionals believe that the peak home selling months are during the summer season. The reality is that the only homes that truly benefit from the peak summer selling season are the Apple Valley Lake waterfront and lakefront homes that are valued from $350,000 and $850,000. As you can see from the graph below the Apple Valley Lake housing market is active all year long even though most real estate agents will tell you that the market is stronger during the summer months.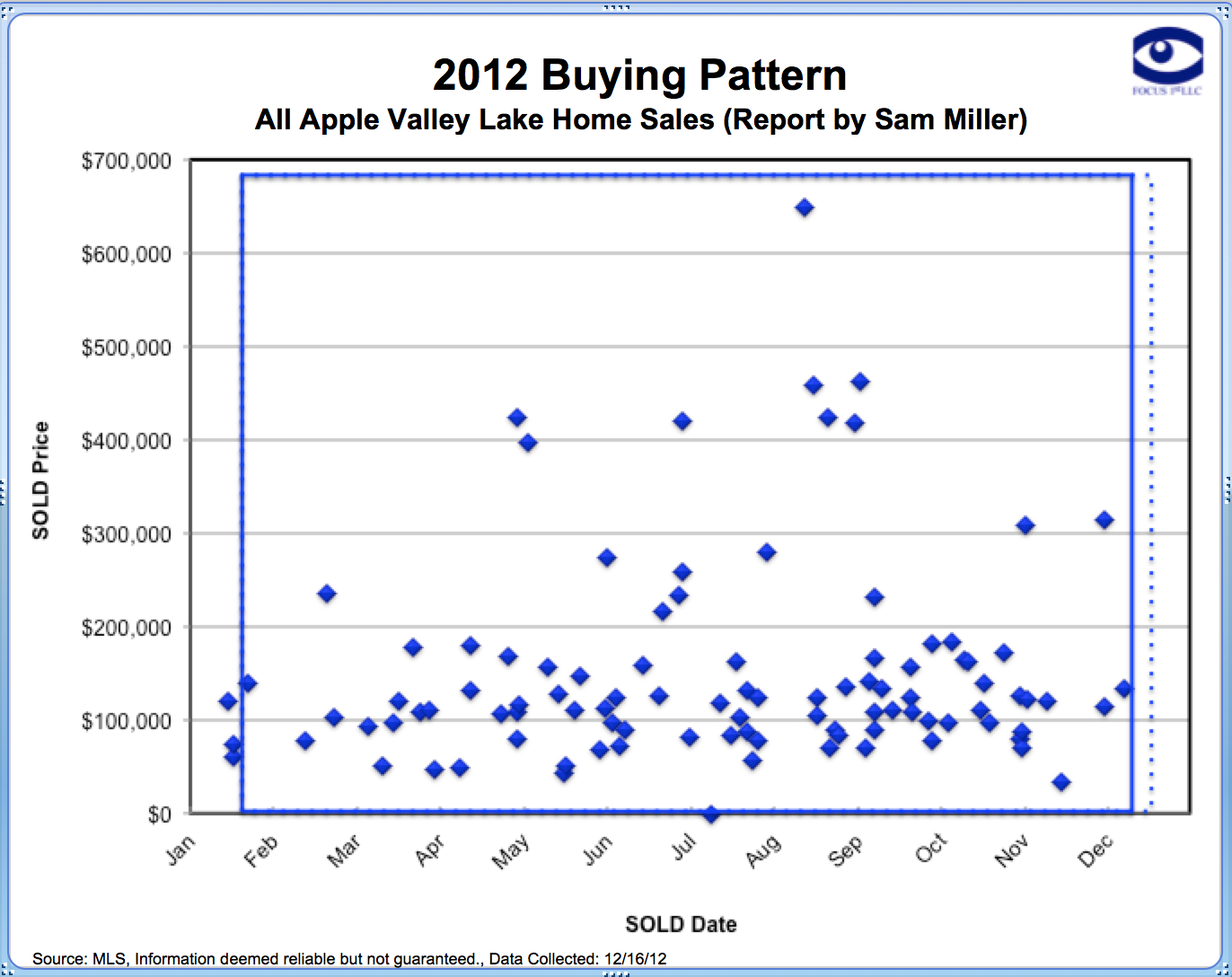 Only the most expensive waterfront homes tend to benefit from the peak summer months because of a more captive audience during the lake and boating season. The majority of the homes at the Apple Valley Lake ranging in price from a low of $50,000 to $350,000 have been selling well throughout the entire 2012 calendar year. This graph confirms that the majority of the Apple Valley Lake homeowners can feel comfortable listing their home any time during the year regardless of the month or season.
If you are in the market for a home at the Apple Valley Lake be sure to view our extensive selection of homes by clicking this link.