The Apple Valley Lake housing market has been experiencing a strong increase in buyer activity now that the fall weather has finally arrived. You may be wondering what I mean by "finally arrived" and you may not know that Central Ohio experienced one of the coldest and longest winters in over 20 years. The good news is the weather is gorgeous, sunny and warm, June has arrived and school is out for the season.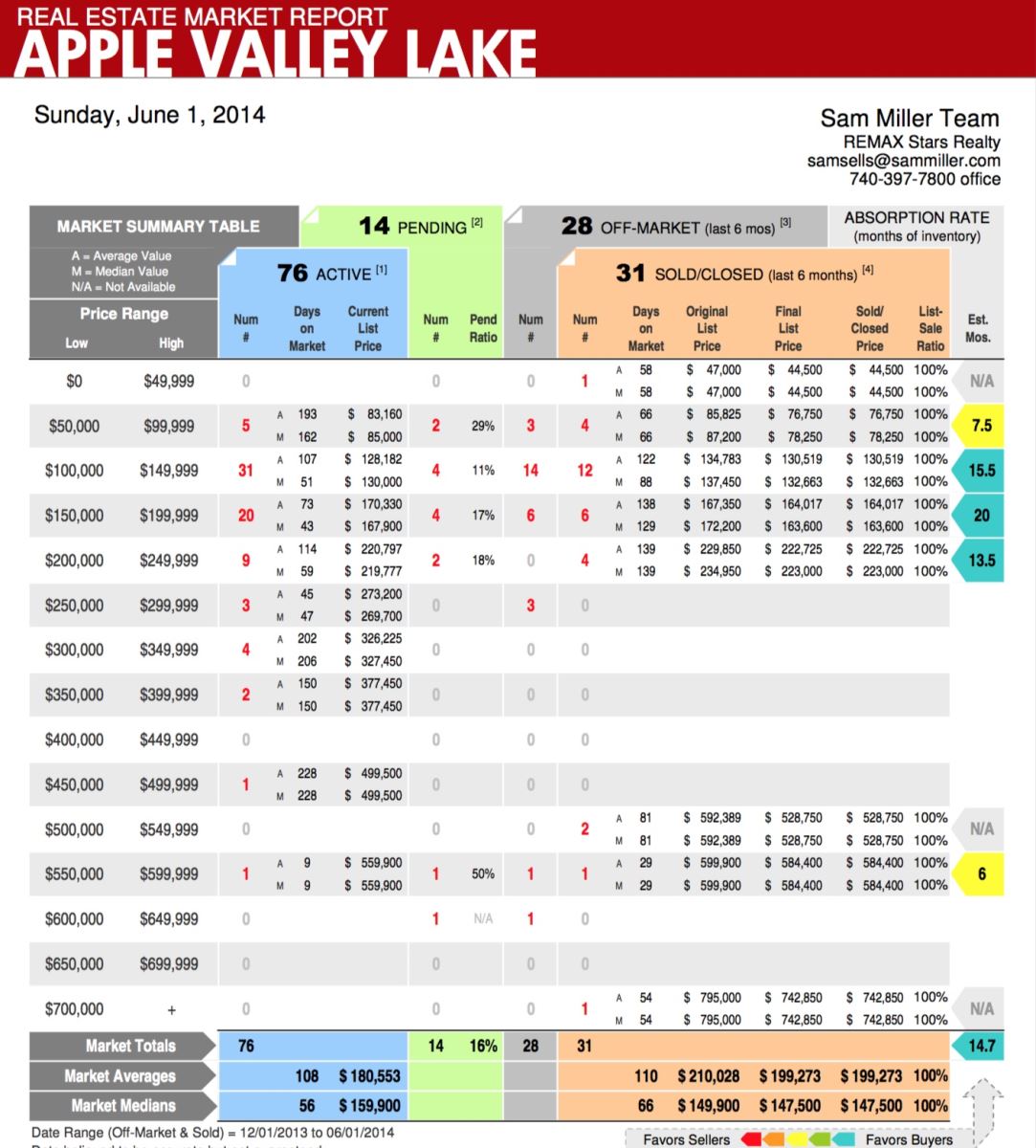 This report offers some insight on the Apple Valley Lake housing market during the last 6 months. It factors in the 76 active listings, the pending home sales, the expired listings / off market homes and the 31 Apple Valley Lake homes that have already SOLD Since December 1st, 2013 - June 1st, 2014. This report takes into account how many months of active listing inventory is available and calculates the number of sales averaged each month and the far right hand column shows you the current absorption rate (how many months of available inventory based on the monthly homes sold).
This report offers some very useful information because it helps sellers determine how aggressive they will need to be when they select a listing price for their home. This info is also beneficial for buyers because they can tell which price ranges have more available listings than buyers because when the absorption rates shows over 12 months of inventory that is an indication that particular price point favors the buyer.
If you are in the market for a home at the Apple Valley Lake be sure to view and compare all of our available Apple Valley Lake homes for sale at this link.
Thank you,
Sam Miller